The genre of video games has no end since it was launched for the first time. The popularity of this genre is explicit from its innovations and uniqueness. Every new video game is exceptional in its feature to appeal gamers and to create craze of its gameplay. Video gaming is breakthrough in game entertainment industry. maze game is an addition to the innovations of video games which was made just more than a decade in the form of bewilderment game. The name itself describe its characteristic and gameplay type which can be played in single player or double-player mode.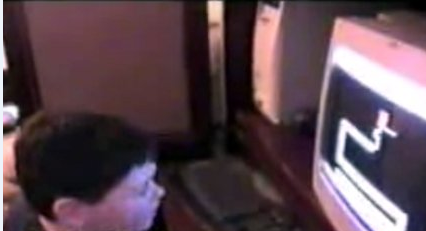 Genre of scary maze
Scary maze is a maze game, a flash game created in 2004 which is quite popular in America's Funniest Home Videos in its alternate version since its official launch in 2005. The game was also uploaded by one user on YouTube on May 20, 2006 and later other peoples also uploaded videos reacting on this game. The YouTube views have already crossed millions for these games. To play scary maze game has created a new craze for the gamers. The exceptional is its scary part, the end of this game due to which this name has been given to this maze. The screamer at the end is an amazing part of this game and a unique entertainment to get shocked. Some players even hit the screen in excitement. Many different reactions have been reported on this game. This concept has been taken from horror movies, but never used in video gaming before. This is a new way to enthrall and shock gamers.
Criticism
When there is a popularity, there is criticism as well. This game also faced criticism for jump scare. Some don't call it an excitement, but just a lazy way to frighten the audiences and some call it a superfluous addition. Critics call it a waning in horror genre, but for gamers this is exceptional.