Welding automation
Welding is an important work in manufacturing industry, especially those involved in manufacture of Machinery and equipment's, automobiles, aircrafts, ships, and any other assembly lines. Small assemblies are feasible through manual welding equipment's, but for large assemblies this is very impracticable. Welding automation is the right solution for heavy assemblies that has two different categories – semi-automatic and fully-automatic. Fully automated process offers the core benefits of enhanced welding quality, more output, reduced variable labor costs, and reduced scrap. Semi or fully automated process that use continuous wire-fed electrode and semi-inert or inert gas system is called Gas Metal Arc Welding (GMAW). The only difference that in semi- automatic process, parts are loaded manually into the welding fixture by operator.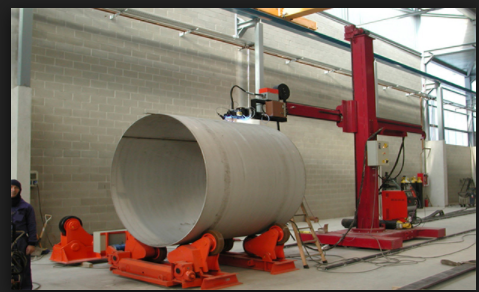 Welding advancement
Robotic welding is an advance automation that make use of robots for advantages of high-quality nearly precise welds on very high speed and welding robots are environment-friendly. This is one of the major steps initiated by manufacturing assembly line to improve its production line by integrating an industrial robot. Welding robots are used in processes such as laser welding, arc welding.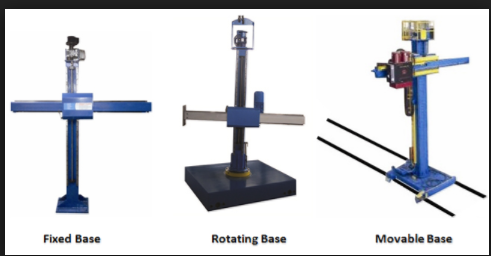 Performance of welding robots
Welding robots are highly efficient in performance and this performance is further enhanced by using some supporting equipment's. While welding robots enhance efficiency in heavy assemblies, some equipment's are needed to deal with safety aspects of the load. Column and boom welding manipulator is one such equipment to deal with this issue. beam welding gantry is used to offer versatility to welding of stiffeners and end plates to massive beams. Tank turning rolls are essential in welding applications for light as well as heavy duty vessels or pipes. Thus, welding robots works in highly integrated environment for best results by their performance and increase the industrial production considerably without use of excess manpower.